New Zealand and Australia Customers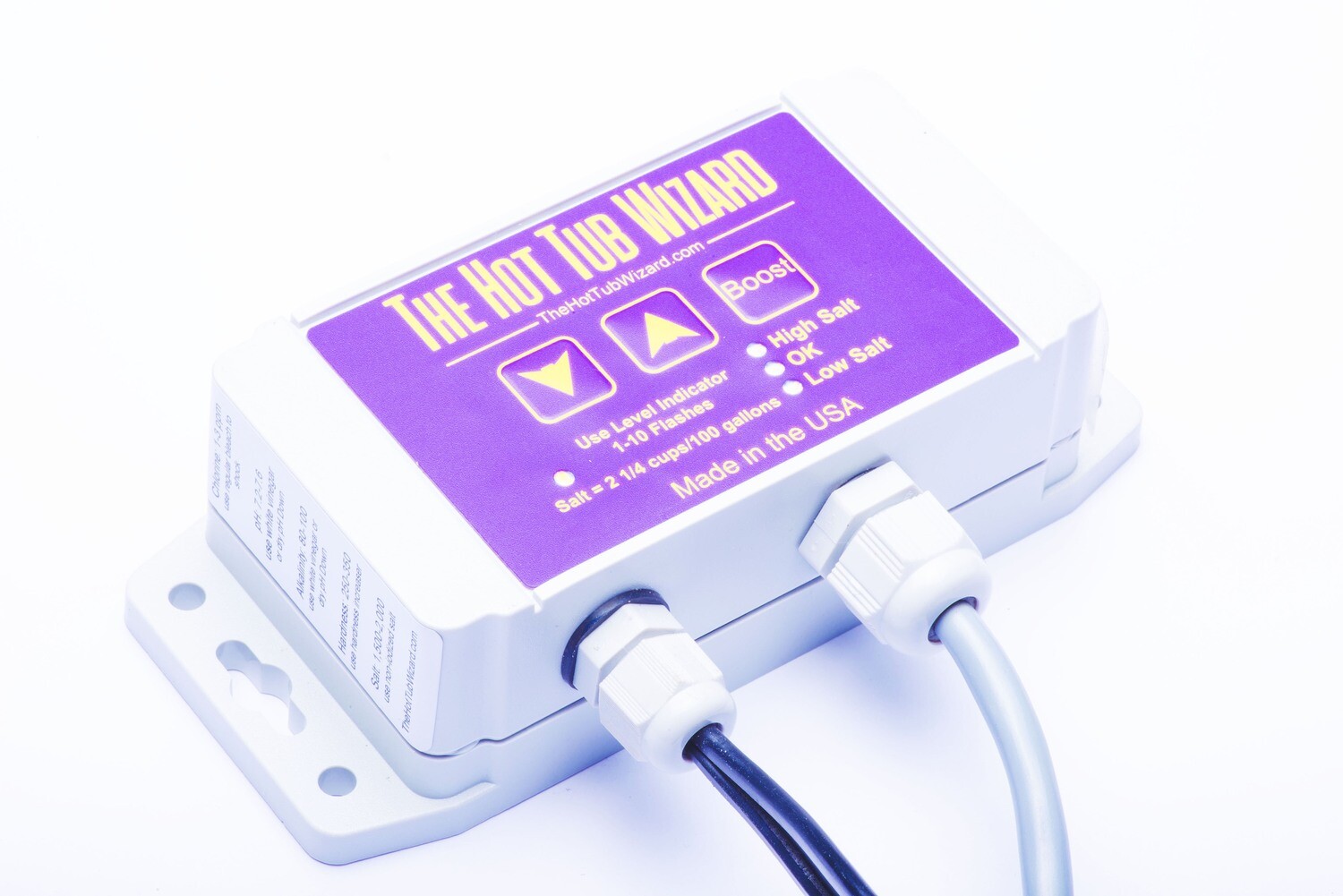 The Hot Tub Wizard
HTW-100
Product Details
Brand:
The Hot Tub Wizard
Tired of slaving over your hot tub, buying expensive chemicals and dealing with un-helpful people? We have you covered and will help you get the experience you are looking for. The Ultimate Hot Tub Experience!
The Hot Tub Wizard allows you to easily convert any hot tub to mild saltwater. We have found that salt levels below 2,000 ppm with hardness of 250-350 does not cause corrosion like other systems requiring higher salt levels. This salt spa system produces a pure chlorine sanitizer by electrolysis of natural salt (NaCl). Salt is converted to chlorine to sanitize your water, then the chlorine recycles back to salt. The amount of salt needed is low (1500 ppm) and does not require expensive salts or corrosion anodes. Install in less then an hour.
Comes With:
Control Center & Salt Cell
Cell Cleaning Tube
10 Salt Test Strips
10 4 In 1 Test Strips
Industry leading 2 Year Warranty
Product Notes: For hot tubs up to 1,000 gallons or swim spas up to 2,500 gallons. Easy install and comes with adapter cord allowing power to be supplied at spa pack. 120 VAC, 50/60 Hz, 3' cell cable. Best in class 60 day satisfaction and 2-year full, no hassle warranty, plus world class technical support.
Save this product for later