New Zealand and Australia Customers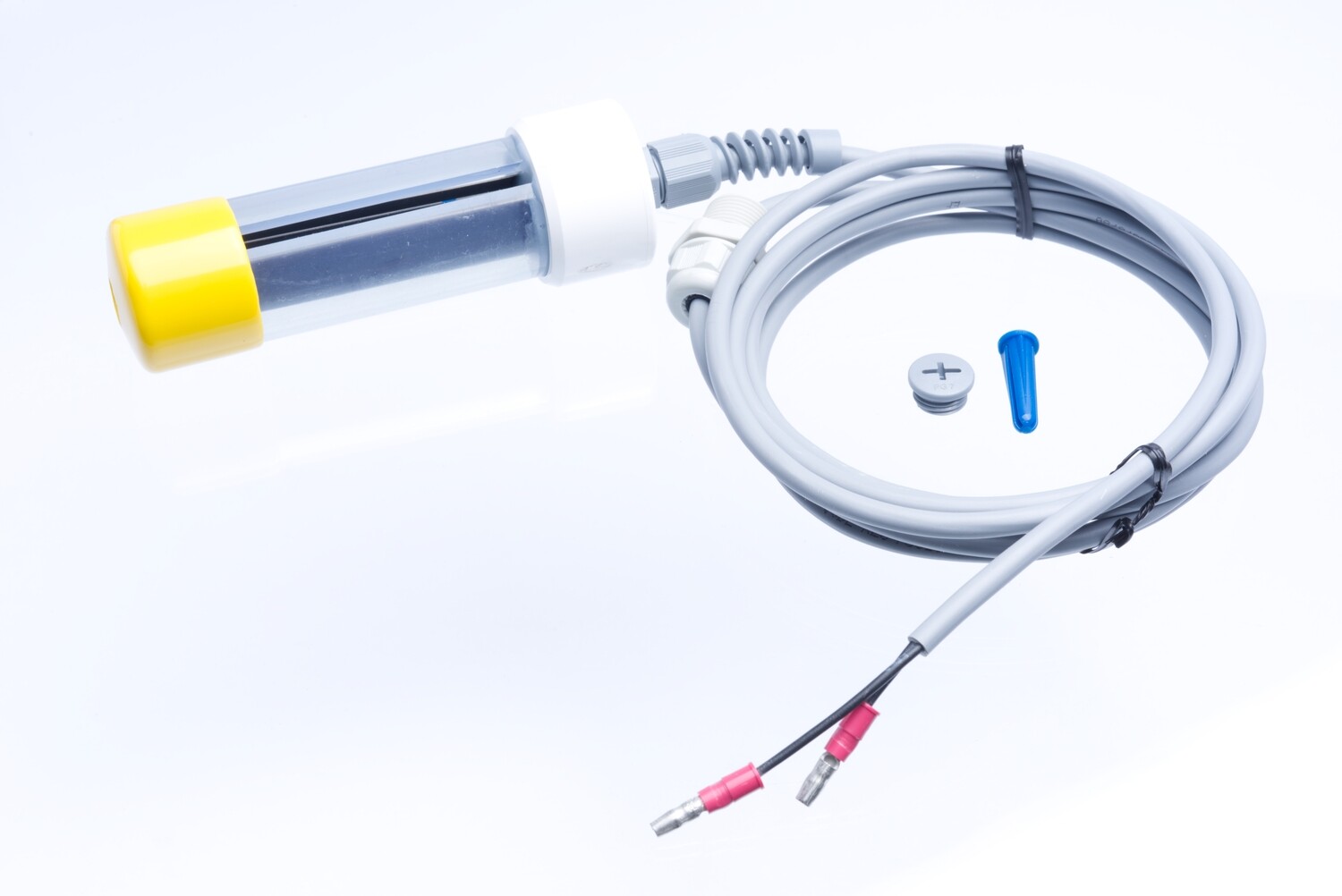 The Scepter Salt Cell® ACE® replacement salt cell
SCEP-1
Product Details
Brand:
The Hot Tub Wizard
COUNTERFEIT SCEPTERS HAVE BEEN SEEN EVEN ON AMAZON. WE ARE THE MANUFACTURER.
THEHOTTUBWIZARD.COM
NEW UPDATED DESIGN. BETTER WARRANTY, 22% MORE PLATE AREA. MADE IN USA FROM US & German COMPONENTS

FREE USPS PRIORITY MAIL 2-3 DAY SHIPPING
PLEASE READ ENTIRE DESCRIPTION & WARRANTY INFORMATION AT END

The ultimate solution for replacing the hot springs ace cell 76078. After 4 years of replacing ace cells, we have learned a lot about the ace system design and how it works. We have made The Scepter to perform better by improving flow design and placing cell outside the filter. Clear housing makes it easy to know if cell needs cleaning.

30 DAY SATISFACTION & FULL 1 YEAR FULL REPLACEMENT WARRANTY- NOT PRO-RATED.
FREE USA PRIORITY MAIL 2-3 DAY SHIPPING, $25 CANADIAN SHIPPING 10-14 DAY, $49 INTERNATIONAL 12-18 DAY.
FULL PHONE AND EMAIL SUPPORT. SPEND 30 MINUTES AND SAVE HUNDREDS!

THE SCEPTER is designed to be placed OUTSIDE the filter for optimum performance and life. A plug for the filter cap is included.
Experience shows us that as the Ace cell wears, it often indicates a low salt level. When the cell is replaced, the control panel will often say to call for service UNTIL SALT IS DISSOLVED AND IN THE 1,500-2,000 PPM RANGE.
It is recommended that hardness is kept at minimum 250 to protect metal parts from corrosion and extended cell life. Physical damage to cell or excessive calcium buildup is not covered under warranty. All salt cells need occasional cleaning by soaking in white vinegar or mild acid solution when scale buildup is noticeable.
Using phosphate remover can help extend cell life. Does not include optional cell cleaning tube.
WARRANTY CLAIMS ARE NO HASSLE BUT REQUIRES RMA & RETURN OF CELL. WARRANTY TIME STARTS 2 WEEKS AFTER SHIPPING DATE. MOST PROBLEMS CAN BE ADDRESSED OVER THE PHONE OR EMAIL. IN THE EVENT A CELL IS FOUND DEFECTIVE, A NEW ONE WILL BE SENT IN 1-3 BUSINESS DAYS AFTER RECEIPT OF OLD CELL.
ACE® is a registered trademark of Watkins Manufacturing Corp., makers of Hot Spring® spas. Pool Spa Efficiency LLC is not affiliated or endorsed by Watkins in any way.

Save this product for later